Meet Our Team
Gary St. Martin
Broker/Owner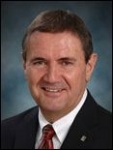 Office: 978-692-9292
Mobile: 978-935-9600

It has been my privilege and pleasure to serve the Westford community for nearly 26 years providing leadership and professional services in all phases of real estate transactions. My greatest professional achievement has been earning the trust and loyalty of friends, clients, and associates from whom I receive more than 90% of my business as referrals.

The St. Martin Team holds the President's Elite Award from Coldwell Banker International. For the 6th year in a row, we have also enjoyed a position with the Northeast Association of Realtors as The Top Producer. We are a team of dedicated and well-respected Realtors and we welcome the opportunity to meet with you and count you among our lifelong clients.
Colleen Murphy
Partner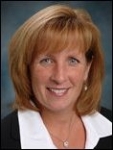 Office: 978-692-9292
Mobile: 508-344-6665

I began my career in Real Estate in 1994 and joined The St. Martin Team in 1996. After an association of 19 years, I proudly accepted the role of Partner in 2008.

With Gary St. Martin, our focus is on leading the way in providing clear, comprehensive, and successful guidance to every Seller from preparing their home for sale to the day of closing. Additionally, I oversee the day-to-day performance of our group of dedicated sales specialists in delivering superior customer service to all of our clients. I am currently managing the sales and marketing of all our current listings.
I believe in giving back to the community…whether by participation in my town of Pepperell or in my adopted home of Westford where I've worked for the past 19 years.
Eileen Barrett
Sales Associate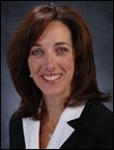 Office: 978-692-9292
Mobile: 978-846-1324

I am lifelong Westford resident who comes from a 21-year multi-faceted business career that enables me to offer a unique blend of personalized marketing and sales coupled with strong computer and presentation skills. This makes me the real estate agent who will partner with you to meet all your buying and selling needs.

My high standards of integrity, commitment and loyalty to every client has helped to make me a top agent in today's real estate community. When you hire me and the St. Martin Team we will work with you to create the best plan to meet your home buying needs.
Beth Paulauskas
Sales Associate

Office: 978-692-9292
Mobile: 978-808-4968

I'm a life-long resident of Westford with over twelve years of full time experience and millions in sales volume. I love meeting new people and introducing them to Westford and neighboring communities northwest of Boston. I'm proud to be a member of the St. Martin Team...the most successful real estate team in town!!
Bette Galligan
Sales Associate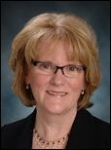 Office: 978-692-9292
Mobile: 978-935-9500

Buying or selling a home is a complex and important life event requiring professional partners to rely on. I have been a full-time Realtor since 1999 and have closed over 125 transactions in the communities of Acton, Boxborough, Concord, Carlisle, Chelmsford, Groton, Lincoln, Littleton, Sudbury and Westford, with Corporate Relocation Services as a specialty. In 2008 I joined the top-ranked St. Martin Team because of its reputation for excellence.

I'll work for you with enthusiasm, discretion, integrity, flexibility, composure and good judgment…taking great care that you will be able to move ahead with confidence.
Angie Jordan
Transaction Coordinator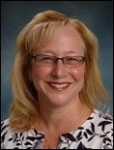 Office: 978-692-9292
Mobile: 978-935-9500

With almost 15 years on the Team, Angie is our key point person insuring that all details of the transaction are managed excellently from start to closing. She is known by our sellers, buyers, builders and closing attorneys to be consistently reliable in her follow-up and follow-through...a valuable asset to our Team.